WMG's MiM Best Practice event
Member News
Made in members WMG held a best practice event on Thursday 31st October, where members gathered to network and learn more about what WMG has to offer.
Warwickshire based group WMG is a dynamic support team based at the University of Warwick, who help accelerate productivity and growth in SMEs through applying research tools and techniques. WMG's ethos is to improve the competitiveness of organisations across the globe through applying value, innovation, new technologies and skills deployment, bringing academic rigour to industrial and organisational practice.
The group's best practice event took place at the Warwick University campus at the IIPSI building (International Insititute for Product Service Innovation). Members began arriving at 9 am where they checked in at the reception and were then guided into a conference room for networking, refreshments, and snacks.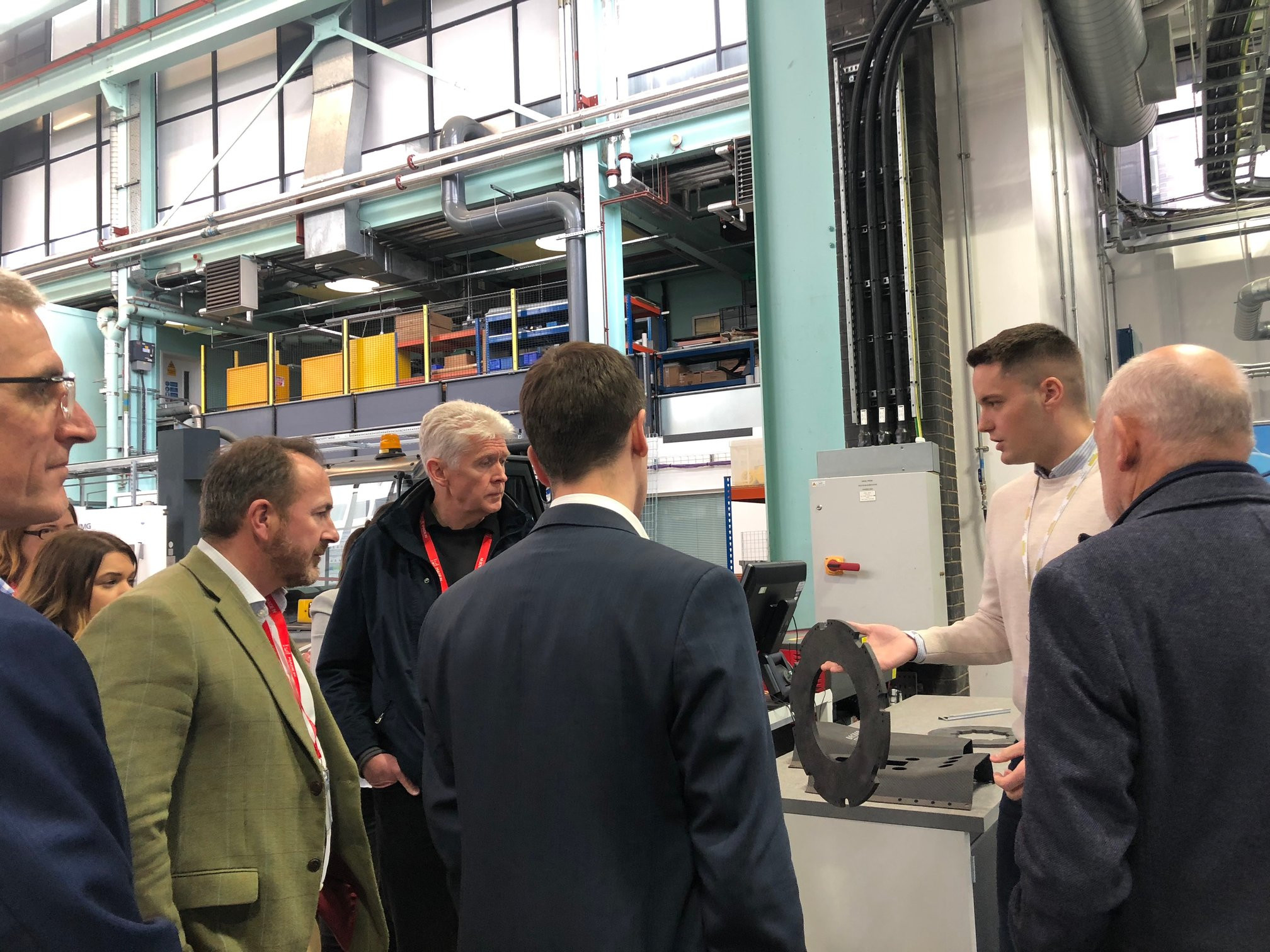 At around 10 am members were then welcomed to a presentation by Innovation Manager of WMG SME Group Dr Kylash Makenji, Project Officer Tom Lockhart and Head of SME Group Mark Swift. The presentation focused on skills, the electrification of cars and digital innovation, with particular focus on case studies and how they can help members through their internships and Knowledge Transfer Partnerships. Dr Kylash Makenji told us what he hopes members took away from the presentation:
"it was to give members a flavour for what we do and learn what challenges people are facing, and to make sure we understand what these challenges are".
After the presentations members were offered to introduce themselves and their company with a sixty-second pitch, a regular request at the Made in Best Practice events. However, WMG asked members to also tell them what issues they are currently facing as SMEs, to give the group more understanding of industry concerns and how they can help members.
Members then had the opportunity to go on a tour around WMG's facilities, to see first hand what they do. On the tour, members were taken through the different stages of testing performed on the batteries for electric cars, along with how these batteries are made. This testing is performed at WMG for research in order to produce new innovative products for the global market.
The second part of the tour shown WMG's 3D printing facility, where members were able to see the making of some of their products, they also learnt that Warwick University students are currently working on a 3D printed chess game.
Following this, members were escorted back to the networking room for refreshments and more networking, giving them a chance to ask WMG staff any questions after the tour. The group received positive feedback after the event and members seemed genuinely impressed, Matthew Peacock of Codel solutions said:
"I have been really surprised and encouraged to see the investment and resources they have put into developing new technologies, I had no idea what they had going on here. The other thing was the encouragement of young people coming into engineering, which I think is absolutely vital."
Networking and sharing best practice is a vital part of the Made in the Midlands membership, and something that is highly recommended. Dr Kylash Makenji told us why he decided to hold a Best Practice event at WMG:
"The best elements of getting an event at WMG is for us to engage with industry as we work very closely with it."
"We need to ensure we are getting the right message across into industry that even though we are an academic department we are also a very industry-focused and applied department to work with. We have a huge amount of expertise, experience and capability to offer."